HTMC Talk Story Series Volume One: It's a Wrap!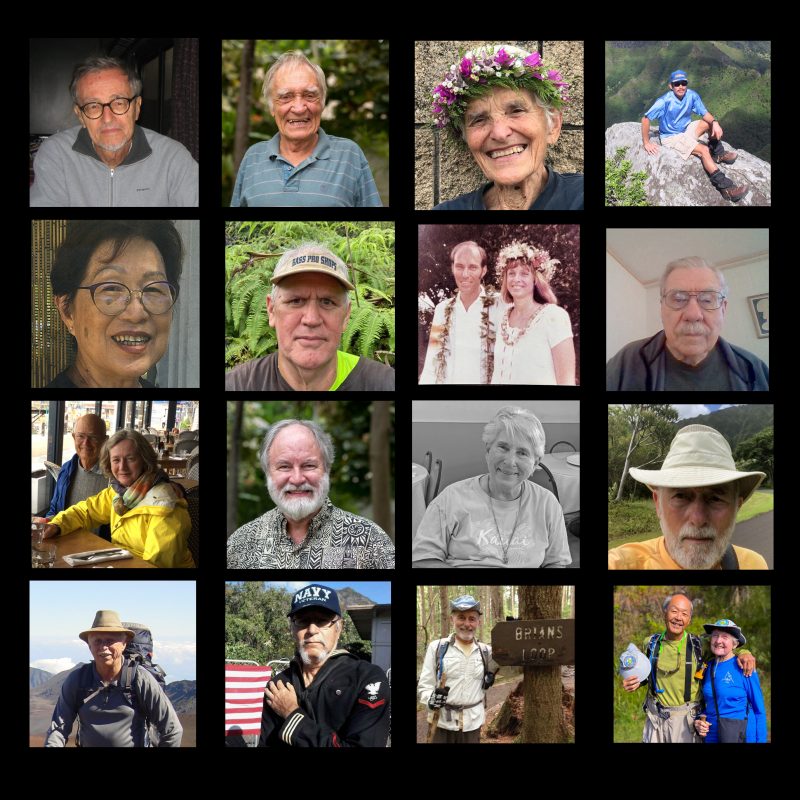 A big Mahalo to the HTMC Members who contributed to this project! We reached out to over 40 members for this first volume and 18 took the time and effort (and braved the publicity!) to share their experiences and advice with the community as part of this series. Not only was it an absolute joy to gather their stories and images, but they are now part of our archives to help preserve the rich legacy of HTMC and its members.
The first volume was published in the HTMC Newsletter from December 2021 to February 2023. Working on the series was a labor of love, but it could not have come to fruition without the help and dedication of Susan Vesel (aka G'S aka Skywalker). I am grateful to G'S for her time, dedication and patience. She helped me collect interviews via email, phone and zoom which she then worked to edit and combine the text and images beautifully in a creative PDF format.
If you are interested in participating in a future volume of Talk Story Series—either as a contributor or as interviewer/publisher, please contact Hawkins, or Susan via newsletter@htmc1910.org
If you missed out on any of the inspirational Talk Story articles, they are available via the Newsletter Archives link on the bottom of the htmc website. For your ease, below is the list of the members who shared their stories. Clicking their names will link you directly to their Talk Story articles. It is truly an honor to be part of such an amazing hiking community.
With gratitude,
Hawkins
John Hall – December 2021
Fred Boll – January 2022
Joe Bussen – February 2022
Peg Foster – March 2022
Tom Mendes – April 2022
Steve Brown – May 2022
Dayle Turner – June 2022
Donna David Brown – July 2022
Carole Moon – August 2022
John and Marcia Stone – September 2022
L. Steve Rohrmayr – October 2022
Arnold Fujioka – November 2022
Brian Fagan – December 2022
Joyce & Grant Oka – January 2023
Sandy & Doug Klien – February 2023