Mahalo to Steve Brown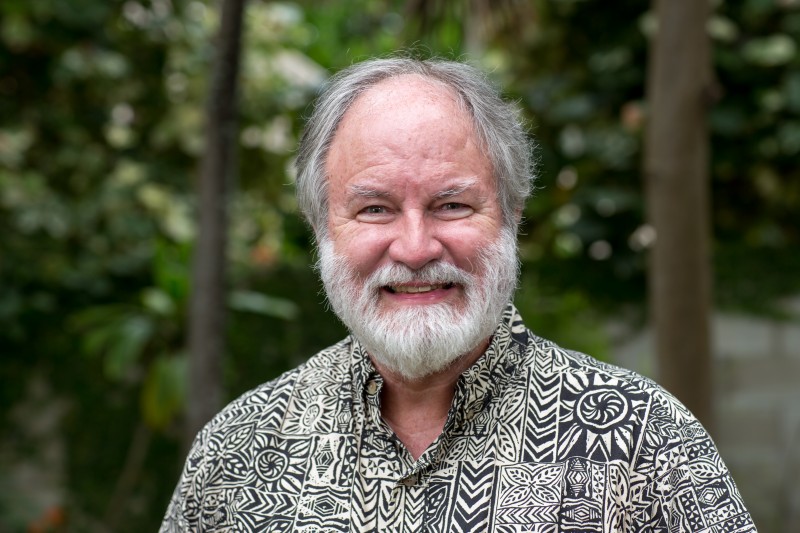 Steve Brown – HTMC hike coordinator, trails committee chair, life member, board member, president, mountain man. I have always wondered how many thousands of hours he has devoted to the club over the past 40 years or so.
Steve started hiking with the club in the early 1980s and soon became a hike leader and Schedule Committee member. He fit right in at the schedule meetings, which featured wine, pupus, and good conversation, all hosted by old timer Thelma Greig. He always closed the meeting with a few jokes, sometimes raunchy, usually funny, from his extensive repertoire.
Steve set up monthly dinner outings before each meeting. Committee members Carole Moon and I usually joined him, and later Grant and Joyce Oka became part of the group. Over the years we sampled a fair percentage of Honolulu restaurants, as the meeting moved from Kaimuki to Aiea to Halawa.
When Dick Booth retired as Trails Committee Chair, Steve took over the position. He developed a database that stored information about the hikes and the hike leaders. Each quarter he provided the Schedule Committee with a calendar, a list of recommended hikes and leaders, and ad hoc reports. His system made the work of the committee much easier. After we roughed out the schedule, Steve contacted the leaders and the landowners and then frequently had to make many changes to the original draft. What a job!
Most folks know Steve for his work as Trails Chair, but he was also a top-notch hike coordinator. During his career he led over 100 hikes, many of them the advanced ones. 
Whether on hikes or in committee, Steve had an informal manner – low-key, caring, humorous, yet firm and focused. He got things done diplomatically. It was always enjoyable working and hiking with him.
Mahalo, Steve, for your incredible contribution to the club and for your friendship over the years.
Stuart
May 28, 2021
The article above was written to honor Steve Brown after he stepped down from his role on the Trails & Schedule Committee in March of 2021. Mahalo to Stuart Ball for this tribute to Steve Brown.