HTMC Trivia Quiz: Unleash your knowledge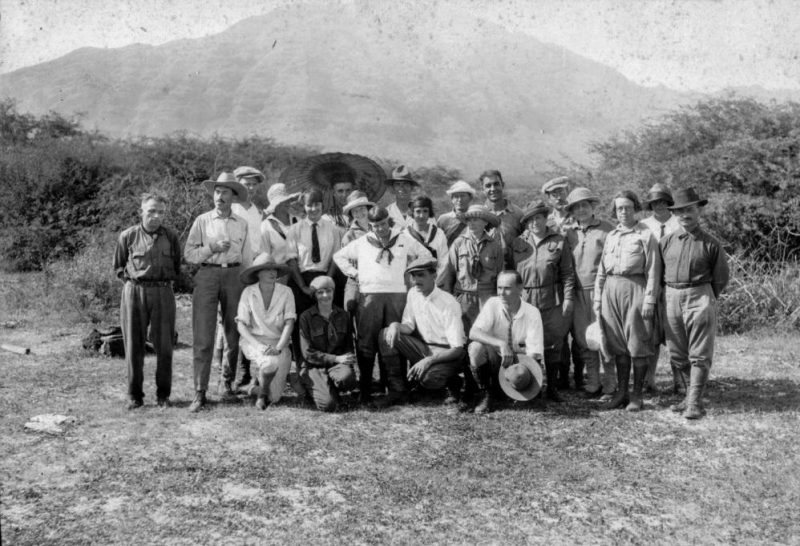 This years Quiz was created by Blaise Smith & Des Matsuno, the HTMC Books and Records Committee Chair & Member. Test your knowledge, the answers will be revealed in the February 2022 HTMC Newsletter.
2022 HTMC TRIVIA QUIZ
There is a beautiful and informative memorial at the summit of the Poamoho trail.  Who is the memorial in memory of?

What is the recommended donation for each non-member, 18 and over, on an HTMC hike?

True or False: according to HTMC's recorded history, was there ever a potential communist plot to take over HTMC?

With regards to the HTMC clubhouse's name, "LPMC", what does "LPMC" stand for?

Konahuanui consists of two peaks, K1 and K2.  Which peak has a higher elevation?

There is a sign posted about halfway on the Poamoho Trail that mentions Hawaiian folklore.  Using the same word for both blanks, fill in the blanks to complete the folklore portion of the sign. "Hawaiian folklore tells the story of a band of ___________ who held sway over a remote ridge between Poamoho and Helemano streams.  Ostracized from Waialua, the __________ lived under Chief Kalo'Ai Kanaka, capturing and eating unlucky travelers who passed by."

Where does the club normally hike on New Year's Day?

What state trail do we normally use to get to Waimano falls and pools?

The Kalauao Falls loop trail is accessed through which state trail?

Do you need a permit to hike Lulumahu falls?

"Three Corners" is where three valleys meet on a Waianae Mountain Range ridge line.  Name at least two of the valleys that meet at three corners.

What is the summit of Koko Crater/tramway stairs hike called?

Where do you get a permit to hike Koloa Gulch and Laie Falls Trail?

What is the second tallest summit on the island of O'ahu?

What valley does the Godek-Jaluski trail climb out of?

What was the name of the black bear club that allegedly escaped from a windward animal farm in 1956?

What is the first line of the HTMC song?

What was the name of the HTMC newsletter during the 1980's?

Which hike goes through a botanical garden?

What hike goes to the largest freshwater pool on O'ahu?

Name two hikes that reach the rim of Makua valley.

What hike goes underground and requires a flashlight?

What is the HTMC Clubhouse street address?
This quiz was originally presented at the 2022 HTMC Holiday Luau on December 3rd and was judged by HTMC Member John Smith. The winners were presented with prizes from Patagonia.