Star Advertiser article: Rules for going solo on Oahu outdoor pursuits raise safety concerns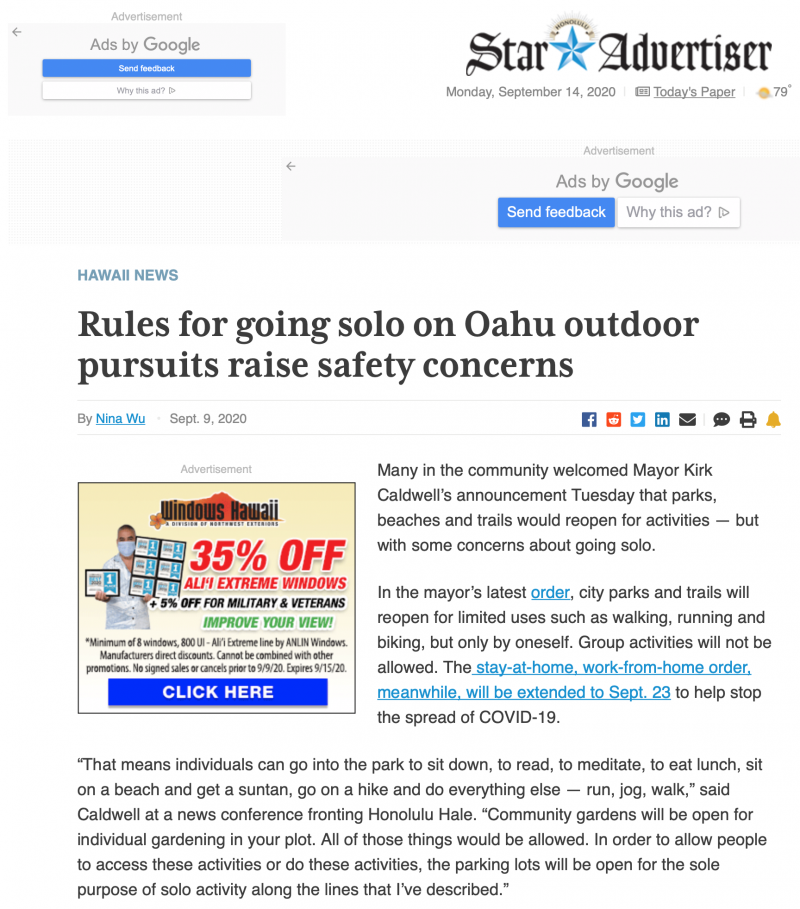 Concern for the recent opening of the trails to Solo hiking continues to be in the news.
HTMC members Barb Bruno and Ralph Valentino were interviewed in the below Star Advertiser article by Nina Wu. When hiking solo, take extra precautions to stay safe on the trails everyone!
Honolulu Emergency Order – Sept. 8, 2020 – Amended Second Stay At Home/Work From Home order: