Where Borders Cross: Photography Series by Wayne Levin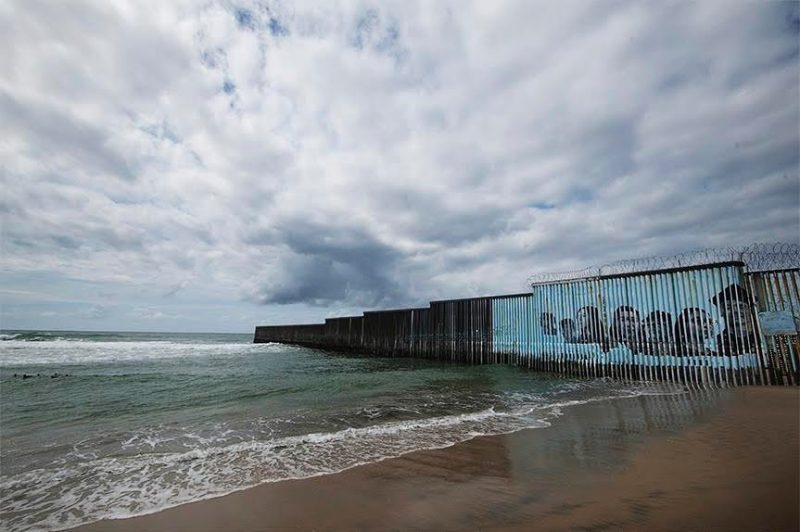 Online Zoom Event: Saturday October 24, 2020 7:00pm HST
Join local photographer Wayne Levin as he shares his new work: Where Borders Cross. Wayne is known for his ocean images, but in this series he delves deeper into his concern for humanity and the creative reaction to the recent call for a border wall with Mexico.
If you would like to join the meeting you must RSVP via the link below. Please RVSP prior to the event and a link will be emailed to you before the event. Click the link to join the zoom meeting on Saturday at 7pm. You do not need to have a zoom account to join the meeting, you will just need to click the link and can join via any device: (smartphone, iPad or computer). If you need any help with the process feel free to reach out.
Please note that HTMC's Zoom account is limited to 100 participants. Due to the popularity of this speaker, this event could be in high demand. Therefore, if you are interested in attending feel free to sign up early. However, if your plans change, please remove yourself from the RSVP list to give others the opportunity to attend. Mahalo!
To view the recorded Zoom video of the event, CLICK HERE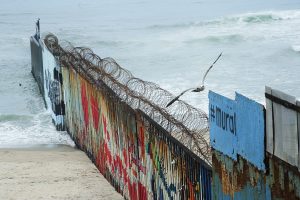 Wayne Levin: Where Borders Cross: Artist Statement
While I have spent most of my career photographing the ocean, I have held deep concerns about the plight of the natural world, humanity, and the connection between them. This series focuses on two divides: the natural border between the Pacific Ocean and the North American Continent, and the man-made border between the United States and Mexico. Prior to photographing this project, I came across an interview with Mexican singer/songwriter Lila Downs. In response to President Trump's border wall, Downs expressed "I think we should create art along this area, and I think we should come together and really show that we have love for each other."
Indeed, the border wall is becoming a place for art. Creations vary from a few words, to small paintings, and large murals. It seems as if the first half-mile on the western end of the Mexico border is a single work of art, despite being created by many people. Together they make up a beautiful work of art about humanity. I often wonder if people care about the wall during this Covid-19 pandemic. But what somebody wrote on one of the posts that make up the wall, says it all for me. "This is about Humanity."
 The corona crisis, the environmental crisis, the border crisis, and human rights crisis are connected. Can humanity transcend what we've been? Can we work together and make the sacrifices to overcome the fact that human civilization is currently unsustainable?
For more information on this project visit the website: Wayne Levin Images
Wayne Levin's Resource Guide:
Where Borders Cross
Link to Wayne Levin's YouTube Video
About Friendship Park
https://www.kpbs.org/news/2020/aug/26/activists-envision-binational-friendship-park/
Jorge Drexler song about human migration (1st song)
Videos from Lizbeth Delacruz Santana's interactive mural
Friends of Friendship Park site
Unified Deported US Veterans site
Insideout Project site
Last Week Tonight about the wall
A very good concert video by Natalia Lafourcade (the person that I will play before event)
Fine Life Music made the soundtrack