Community Volunteer Opportunities on Oahu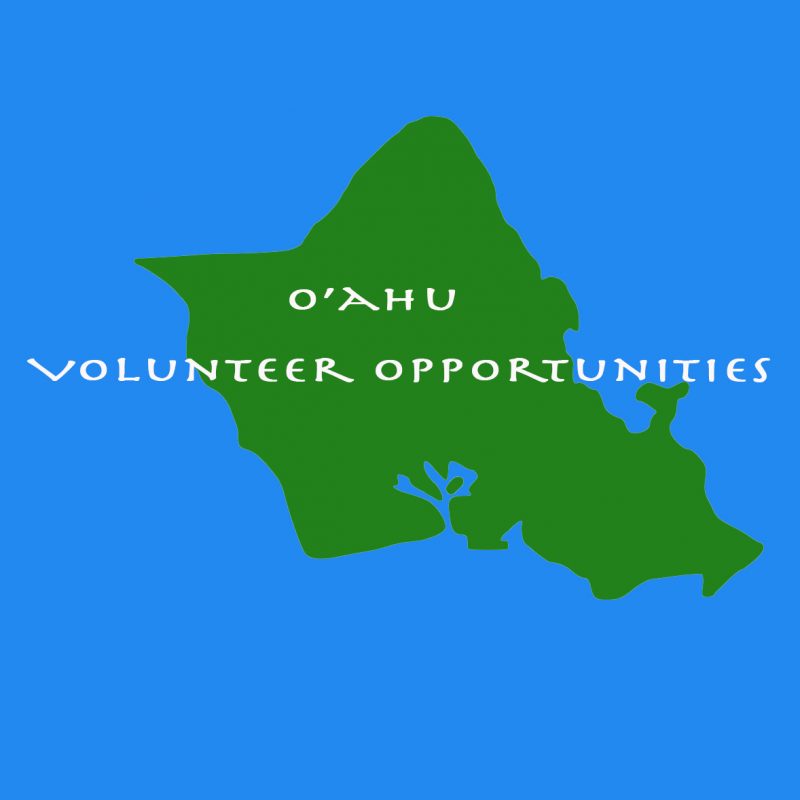 "The best way to find yourself is to lose yourself in the service of others." – Gandhi 
Volunteering can be a wonderful way to connect with and give back to the 'aina and community. The organizations listed below have ongoing volunteer opportunities.
Honouliuli Forest Reserve 
Do you enjoy being in an untrampled area with few other hikers and doing something for the native, natural environment? Every Thursday a group of volunteers head into the Honouliuli Forest Reserve to work in the forest caring for and planting natives as well as removing invasive plants and trees. Most of the volunteers are seniors and laughingly call themselves Senior Day Care. For more information contact: Ed at mersino@hawaii.edu.
Akupu Enclosure
Akupu Enclosure is a native dryland forest restoration project in Gill Ewa Lands above Makakilo.  Once a month we plant, weed and/or water trees.  We started in March 2019 and have planted hundreds of trees, bushes and ground cover. We meet at Makakilo Community Park. Contact Randy Ching at makikirandy@yahoo.com if interested.
Lyon Arboretum
Hosts monthly Group Volunteer Work Days every 3rd Saturday at 8:00 AM. Email Tylor Schwarze tis@hawaii.edu to reserve a spot. The goal is to get as many hands as possible out in the field working to re-establish native Koa trees. The end result will be a forest of Koa trees to be enjoyed for many years to come.
From mauka to makai, taking action towards sustainability through conservation efforts, and protecting Hawaii's native ecosystem along with its cultural heritage. Volunteers work to restore Pia Valley; join their Saturday mornings for; clearing, planting and pohaku sessions along with Mauka Missions guided plant hikes with Botanist Miles Thomas. They also coordinate Volunteer Exchanges with M?lama Maunalua, Aloha Tree Alliance, The Arch Project, KMWP. Visit their website for more information and to sign up. (click name above for link)
Ko'olau Mountains Watershed Partnership
KMWP's mission is to foster landowner collaboration and perpetuate the water resources of O?ahu by protecting and enhancing the forests of the Ko?olau and its invaluable native ecosystems. Volunteer with KMWP to help protect and sustain the forests, waters and people of the Ko'olau Mountains. KMWP will be hosting public workdays at the start of 2023. To stay up to date, check our website and social media to register for workdays.  For more information and to volunteer visit their website. (click name above for link)
ATA is a non-profit organization dedicated to mitigating climate change and advancing resilient forest ecosystems for Hawai'i. ATA's Kuli'ou'ou Ridge Trail Restoration Project provides opportunities to plant native plants and trees, remediate shortcuts and trail erosion, remove invasive species, educational opportunities, and promotes community awareness. Volunteers are always needed. Please visit the website to learn more about the initiative and sign up to volunteer. (click name above for link)
Volunteer opportunities include learning about cultural and natural resources in Hawaii Kai, including; Aloha Aina O Kamilo Nui Nursery, Keawawa Wetland and Pahua Heiau or Hawea Heiau Complex. For more information and to volunteer visit their website. (click name above for link)