The Clubhouse Chronicles: Moving to the Clubhouse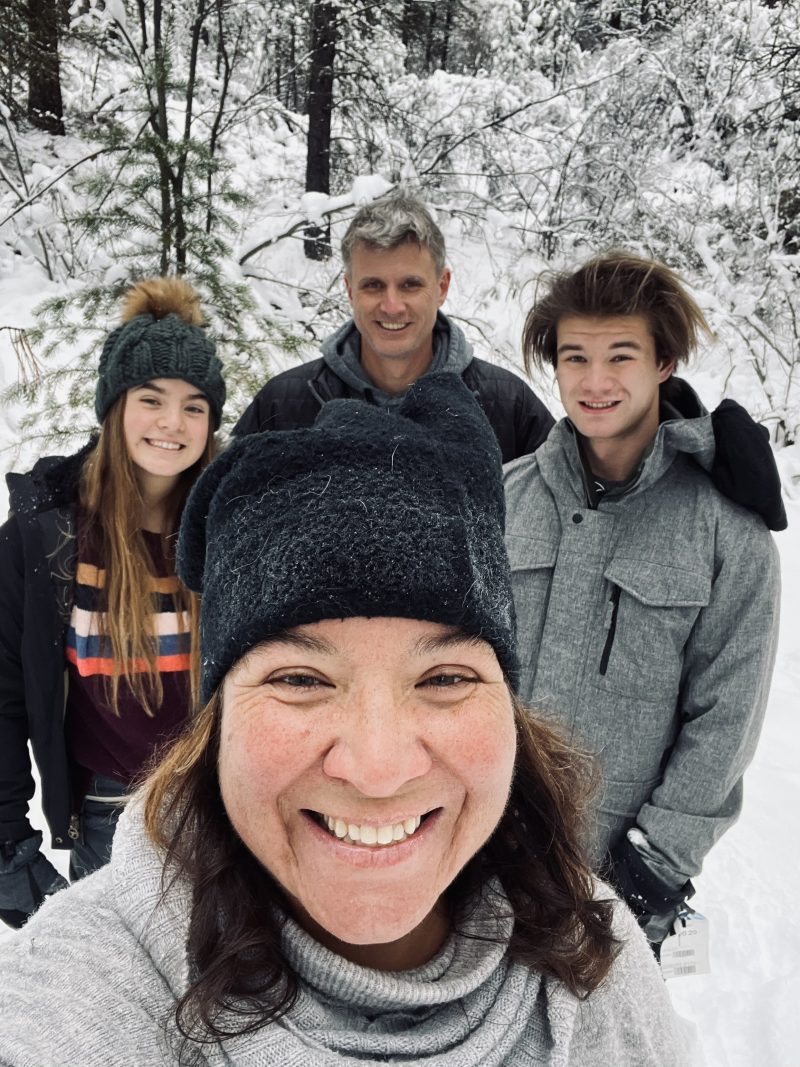 Bio: Malia, Josh, and Mehana Collins are the newest live-in residents at the HTMC clubhouse. Malia was born and raised in Maunawili and has always talked about moving back home. She started writing a series on moving to and living at the clubhouse. This is the first installment. 
The Decision
The December 2021 HTMC newsletter changed everything. This was my habit: every month, when the newsletter arrived in my inbox, I poured over the descriptions of the different hikes, chose one and imagined us back home in Hawaii. This time I chose the picture of the Lulumahu Falls hike, the double rainbow arced on either side of the ridge, and imagined myself there. I read the newsletter with such longing, looking out into our Boise, Idaho backyard where the layer of snow on the ground could last for months and I knew when the gray skies descended and the inversion settled in, it would be a long time before we saw the sun again. 
I read the newsletter from the desk in my son Max's bedroom, the desk I took over six weeks after he went off to his first year of college at Harvey Mudd in the fall. That morning, with the snow outside and the oldest kid so far away, I thought about our daughter Mehana, a junior in high school, who was so close to leaving home herself, and I kept hearing a line a friend told me—once your kids go off to college, they never live at home the same way again. Max's leaving was a sea change. Time was short, fleeting even. I wanted time to move more slowly with Mehana, or to have a memorable last year with her before she went off into the world. I wanted us to remember something beautiful together. So when I got to the Odds and Ends section in the newsletter, and read: Wanted: Clubhouse Resident, I clicked where it said to Click Here for more information how to apply. And I applied. 
I am a writing professor, and I always tell my students to grapple with their thoughts on the page and let the page bear the weight of them. When I read the question, Why are you interested in living at the clubhouse?, I grappled with my thoughts on the page. I wrote about wanting to come home. I wrote that hiking with the hiking club was one of the highlights of our Hawaii summers. I wrote that Mehana was our Hawaii girl and she was going to be a senior in high school and her dream was to live in Hawaii. I wrote about Clubhouse projects we wanted to do and about how handy Josh was. As I wrote, something inside of me started blooming. I knew our family was ready for an adventure. I wrote my way back to Hawaii in those answers and without hesitation, I clicked Submit. 
I took a breath before I walked into Josh's office and said, "I'm going to tell you something and you're going to want to say no, but hear me out." I told him I applied us to be the next HTMC clubhouse residents. I said we wouldn't get it, but it was fun to think about. And we needed something fun to think about. The way I remember it is he looked at me and said, "I think that's a great idea." William Blake wrote, "For life you need something to do, something to love, and something to hope for." And the hope of this big adventure got us through the shortest and darkest days of the year. 
Weeks passed. When I got the email they wanted to set up a Zoom interview, I tried not to get my hopes up. The ad said Clubhouse Resident, and there were three of us. We weren't the demographic. In the interview they asked how we felt about living in a shared space. I said we lived with two teenagers and spent the summers in Hawaii living with my family. We knew about shared spaces. I said I wanted to plant a community garden and offer monthly drop in writing workshops. Josh talked about building an outdoor shower. They asked us what our daughter thought about moving her senior year, what we would do if a hurricane was coming, or if the neighbors complained about the smoke from the grill. And when the interview ended and they said they would make their decision by the end of the month, Josh and I spent the rest of the day talking percentages—were we a 76% yes, or a 48% yes? Ten days later, we got the email inviting us to be the new live in residents at the HTMC clubhouse. We had until the end of the week to decide and send in a deposit. 
If there's one thing about us, it's that we don't make big changes. We bought our first home in Boise in 1999 and have lived in the same house ever since. When people asked, how are things going? we answered same old, same old. But in the five days between finding out about the clubhouse and committing to living there, everything changed. We talked with our kids, applied our daughter to schools, got our jobs to let us work remotely for a year, started packing up the house to rent it, told our families, sent in a deposit, and started saying it out loud, almost as if we couldn't believe it ourselves, "We're moving back home to Hawaii." And Mehana liked to add, "Finally!"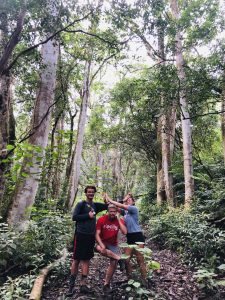 Next month
The Move
It took three and a half months to close up our life in Boise, put all of our furniture in storage, and whittle down what we needed for the year to two suitcases each and a couple of boxes. My friend Heidi said—it's like you're 27 again—who gets to live like they're 27 again? In 1998, I moved away from Hawaii for the second time, after finishing graduate school at UH-Manoa to spend a year studying at the university in Grenoble, France. I was 27 years old.