Save the Stairway to Heaven: Fundraiser & Concert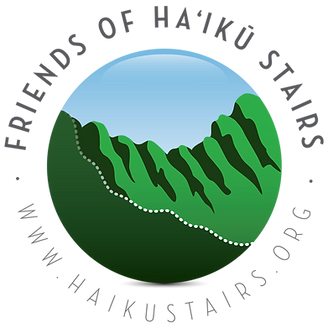 The Friends of Ha'iku Stairs (FHS) are running a virtual fundraiser and benefit concert to celebrate the 80th Anniversary of Ha'iku Stairs and raise money for new initiatives. You can donate to their virtual fundraiser to win awesome prizes* and attend their benefit concert on December 15th. (More information below)
The Save the Stairway to Heaven 80th Anniversary Fundraiser is a celebration and a push for us to keep the Stairs around for another 80 years. You can learn more about the fundraiser and how your contribution will help FHS save the Stairs here. There are also incredible giveaway prizes that people are automatically entered to win when they donate to FHS' GoFundMe or buy merchandise. You can donate any amount to win any prize except for the Ossipoff Cabin experience. Since the Ossipoff Cabin is such a unique opportunity with limited space, they are offering it to the first 12 people who donate $250+ to the fundraiser (more info on their giveaway page). The deadline to enter the giveaway is December 20.
The concert will be on December 15 from 5pm-9pm at Cafe Kopi in Kailua. You can buy tickets
here
. We will also be selling tickets at the door. There will be live music by Twin Fin & The Tobys, raffle prizes, food/drinks, merchandise, and a photo booth. Keiki 12 & under enter for free, so it's 'ohana friendly!