Join Oahu Search and Rescue's (OSAR) virtual 5K Race!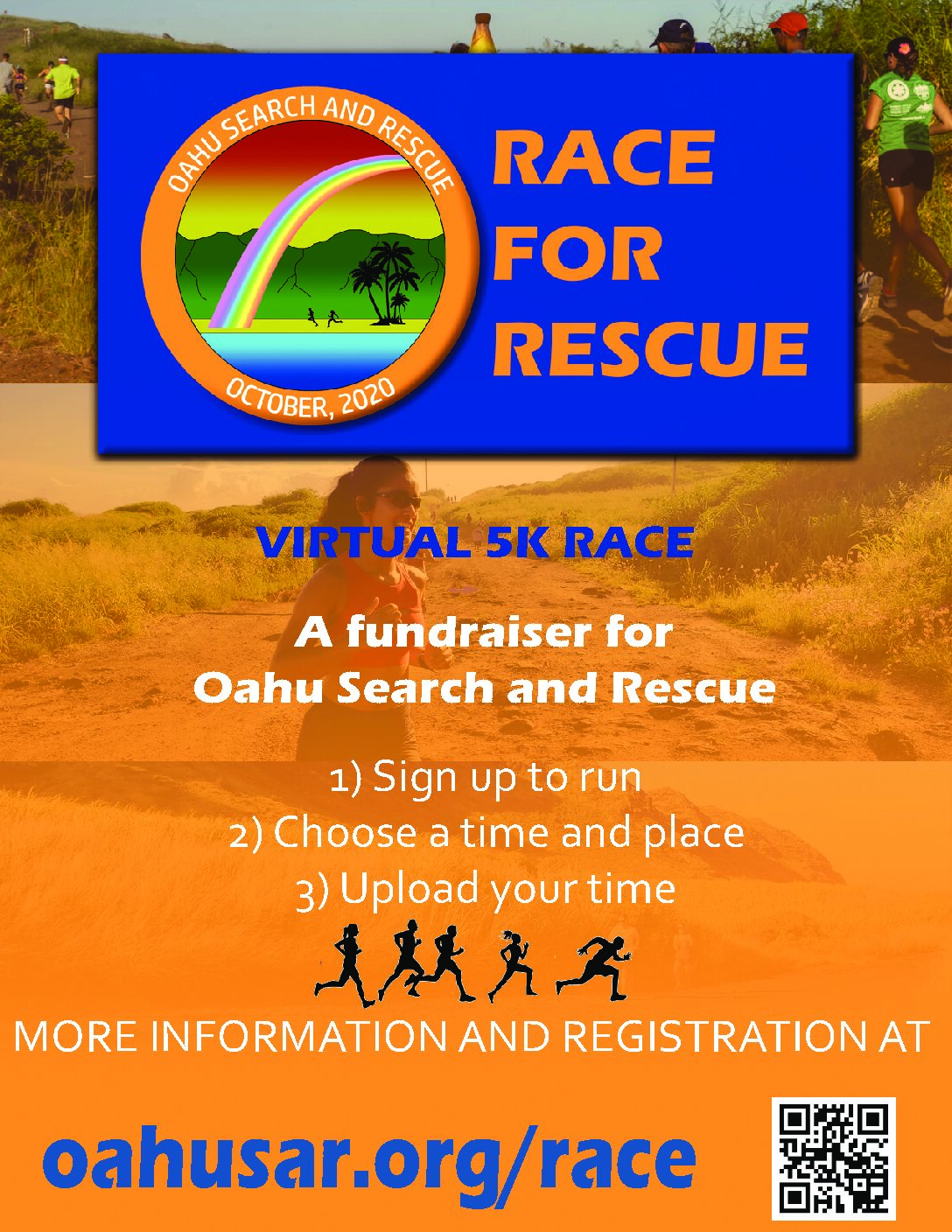 Oahu's Search And Rescue's largest fundraiser is happening in October and can be done anywhere this year. The race is going virtual, so participants only need to run/walk 5 km to be entered for a chance to win! There's great prizes for both completing the race and for wearing the best costume. It's going to be a ton of fun!
Anyone who signs up before 9/10 and contacts Oahu's own outdoor store, Uloha will be entered to win a $500 prize pack of gear!