HTMC Membership Officer Opening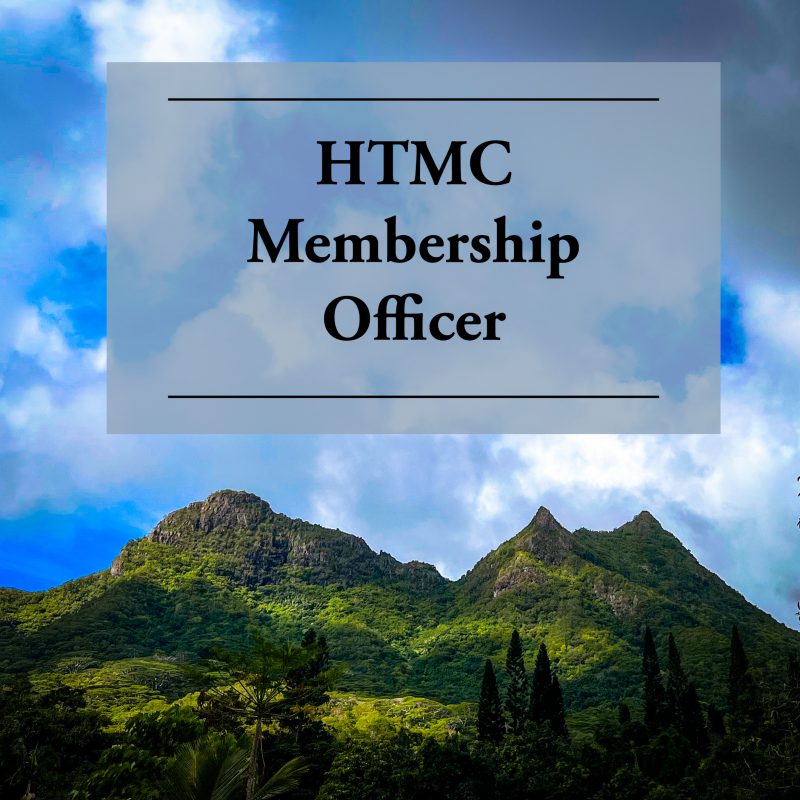 Membership Officers David Chin and Yucong Fan plan to step down from their positions after the HTMC annual meeting in April 2023.  We are grateful for them heading up Membership for the last five years! If anyone is interested in helping with this crucial task, please contact them at membership@htmc1910.org for more information.
The Membership Officer(s) keep track of who are members of HTMC.  The list of members is currently kept on a Google Sheets spreadsheet.  When people apply for membership, the Membership Officers check that they meet the requirements (Three HTMC sponsored hikes, two of which can be trail clearing hikes, within one year based on the names and dates of the hikes they list on the application form), then they email this information to the HTMC Board for approval.  When approved, they set up a web account for the new member, send them a welcome email and a welcome letter with an HTMC patch and add them to the membership spreadsheet.
At the beginning of the year, they send out reminder emails to all non-lifetime members that have not yet paid their dues reminding them to pay their dues.  Around mid-February, they disable the web accounts, and around April they delete the account who have let their memberships lapse and move the former members to the former members section on the spreadsheet.  Once a month the Membership Officers write a brief report to the HTMC Board listing the new members for the month, reinstated members and the total number of members/friends/life members.  David is working to revamp the HTMC website so that the member contact information is stored on the website and can be edited by them, relieving the Membership Officers from that task.  Future improvements will automate the membership renewal process.