HTMC Maui Wildfire Donation Fund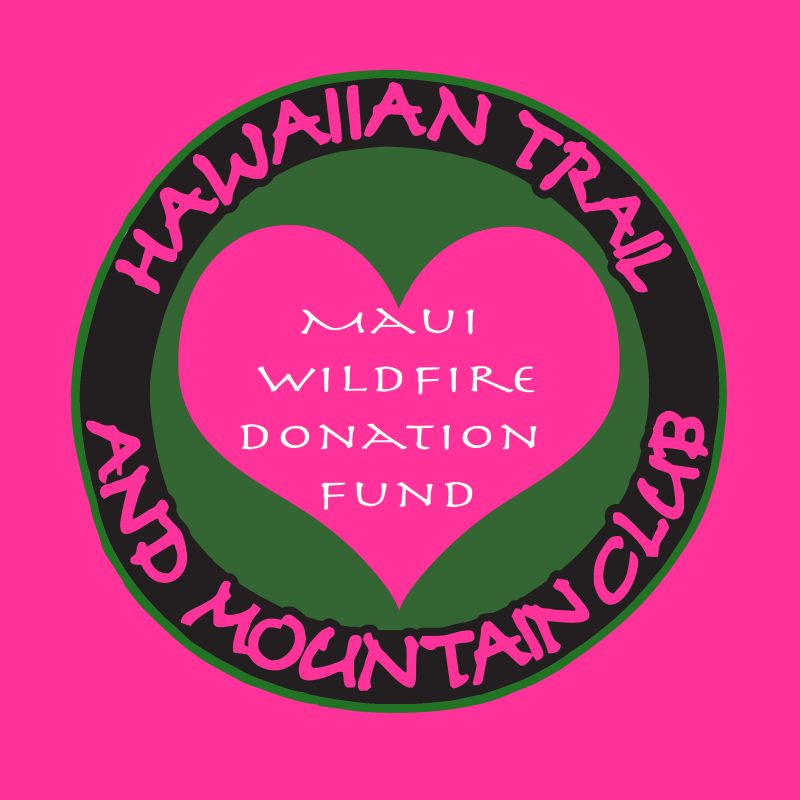 Although many of you have likely already found ways to help our ʻohana on Maui, the HTMC Board has started a Maui Wildfire Donation Fund in case anyone would like to donate to a local organization(s).  The organization(s) will be selected at the September board meeting.  Thank you, David Chin, for setting up the fund.
CLICK HERE to make your donation or scan the QR code below.

---
On a personal note, I just wanted to share a special aloha for Lāhainā in particular.  Until I got older, my experiences there were mostly "touristy".  It wasn't until I spent more time on that part of Maui that I truly started to appreciate this wahi pana (legendary place).
Since the fires, much has been written of how Lāhainā became the capital of Hawaiʻi in 1802 or how, by the 1850s, it had unfortunately become the whaling capital of the world.  Although I had learned those things previously, it wasn't until I actually stood on the shore one sunny day in February and saw the expansive coast and tens of whale spouts and breaches that I really understood the magic of those waters.
Much has also been written about the tragic destruction of Waiola Church and how the adjacent Waineʻe Cemetery is the burial place of many aliʻi (royalty).  For me, the story is made more real by knowing more about those aliʻi and having visited their graves.  Nāhiʻenaʻena found her final resting place there, and I think she is one of the most interesting figures in all of Hawaiian history.  Nāhiʻenaʻena was the younger sister of Liholiho (Kamehameha II) and Kauikeouli (Kamehameha III).  She grew up at a very tumultuous time in Hawaiian history where Hawaiian culture and missionary beliefs were often in conflict with one another.  Unfortunately, up until her death at the age of 20, she never really found a way to comfortably live in both worlds.  Her story is one worth learning more about.
Finally, news has also been shared about how the mountains above the area are home to many native plants and animals.  Just a couple of years ago, a new species of Hāhā, Cyanea heluensis, was found near Helu, a peak above Lāhainā.  Though I've not had the opportunity to go there, one of the few open hikes on that side of the West Maui Mountains is Lāhainā Pali, which I have done and enjoyed.  Though far from the town and right at the edge of the moku of Lāhainā, it does give a good view of various parts of the island and is home to some common but still beloved native fauna.
This is all to say that I have been charmed by this beautiful place.  Although I hope that everyone will get to truly experience its mana (power), that can only happen after the land and its people have had time to heal.  This fund is our very small effort to help as a club.  We wish the community all the best in their efforts in deciding how to best move forward together when they are ready.
I'll end with a song entitled "O Kou Aloha" that was shared during a press conference by Nā ʻOhana o Lele.  This mele was a gift from the late Kumu John Keola Lake to Lāhaināluna High School.   It is a song of love and resiliency that is perfect for the people of Lāhainā.
O kou aloha ka ʻikena aku
I ka hana lalo
A pono e haele ʻolu i loko o ke wā
Hele aku ai kūpono
Hoʻoheno mau kēlā
I kēlā maula mākou ē

Your love is great for all the things gone by
It's time to move on swiftly
And it's only time
As we move forward we will cherish
What we know will always continue
And we'll be there