HTMC at Hawaii Conservation Conference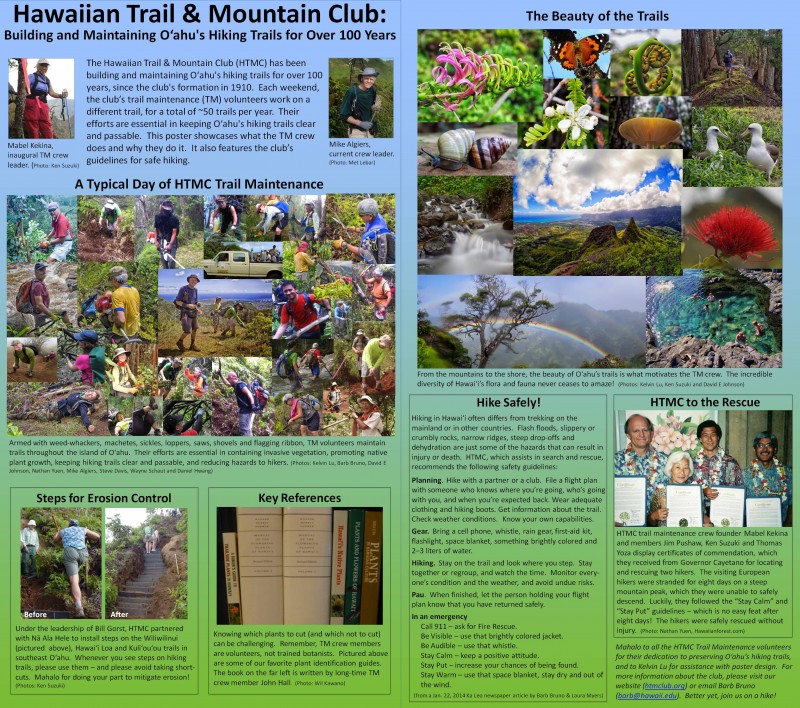 HTMC will be presenting this poster on trail-clearing at the Hawaii Convention Center on Wed 7/16 from 5:30-8:00 pm as part of the Hawaii Conservation Conference. There will be 74 posters plus exhibits. The HTMC poster is #26: Hawaiian Trail and Mountain Corporation: Building and Maintaining Oahu's Hiking Trails for Over 100 Years.
Everyone is welcome to attend free of charge. If you haven't been to a poster session before, just think of it like an art gallery. Each poster is attended by the people involved, so there's plenty of opportunity to chat and learn more. There are also free pupus & a no-host bar.
You can see all 74 posters at the conference by visiting this page.