HTMC Clubhouse Re-opening: March 15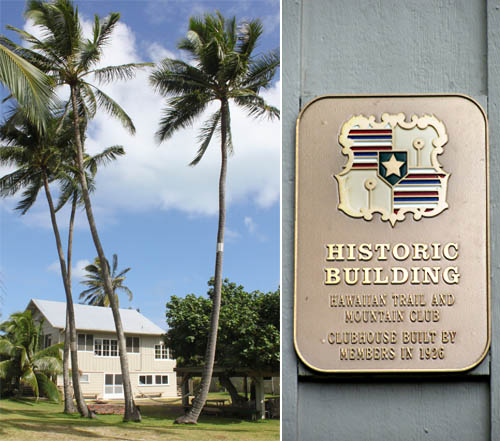 On March 15, the Clubhouse will move to COVID-19 Tier 3 regulations. Parties up to ten people may visit the clubhouse, and reservations must be made online: https://htmc1910.org/about/clubhouse/
Both the downstairs and upstairs will be open, and the downstairs refrigerator may be utilized as well.  
Here are the new rules (as of March 15) 
The clubhouse is open to HTMC members and their guests. 

All clubhouse visitors must practice social distancing and wear masks properly at all times (unless they are actively eating or drinking).

The premises are limited to daytime use only. There are no overnight reservations at this time. 

Members are required to make an online reservation that includes their contact information for contact tracing purposes.

The maximum number of people allowed at the clubhouse will be adjusted as needed to comply with Oahu's COVID-19 guidelines. 

We are currently Tier 3.
| | | | |
| --- | --- | --- | --- |
| Tier 1 | Tier 2 | Tier 3 | Tier 4 |
| closed | 5 people | 10 people | 25 people |
(these numbers exclude the clubhouse residents)
6. At this time, the third bathroom/shower is reserved for the clubhouse residents (as indicated by sign on the bathroom door).  All other shared spaces are available for use.
Covid-19 Clubhouse Indoor Spaces: Additional Rules 
Because Covid-19 spreads more easily in indoor spaces, the  following rules must be followed. 
Upon arrival at the clubhouse, all members must sign in downstairs and provide their contact information. 

Every time you enter the clubhouse (upstairs or downstairs), wash your hands with soap or use the provided hand sanitizer.

If you use the upstairs area, please also sign in upstairs (so that the clubhouse residents know who has been in the upstairs area).

Wipe all surfaces (including door knobs) before and after use with the provided cleaning supplies.
If you have questions feel free to reach out to the Clubhouse Committee Chair, Barb Bruno at clubhouse@htmc1910.org