HTMC 2023-24 Board of Directors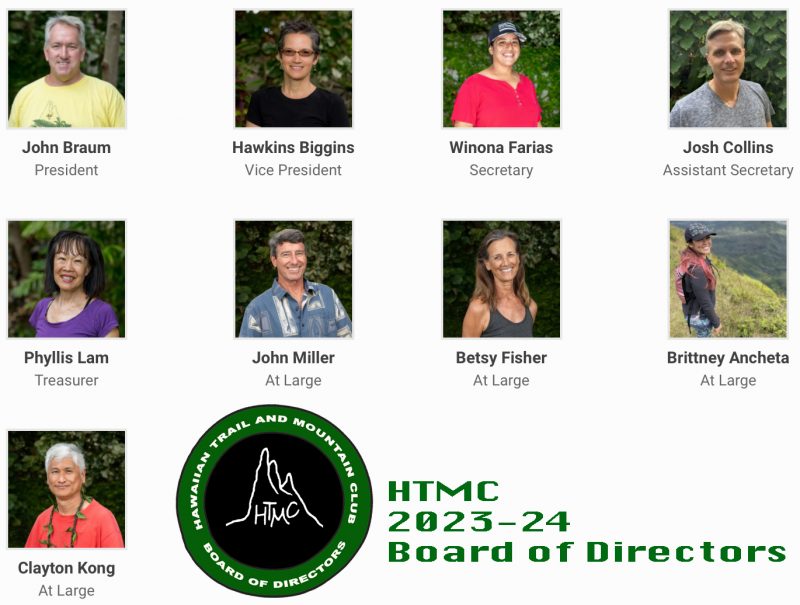 The HTMC Annual Meeting on Sunday April 2, 2023 saw the election of a new Board of Directors. Mahalo to those who volunteered to serve on the 2023-24 Board and congratulations to our new board officers: John Braum (President), Hawkins Biggins (Vice President), Josh Collins (Assistant Secretary), Winona Farias (Secretary),  Phyllis Lam (Treasurer) and our At Large officers: Betsy Fisher, Brittney Ancheta, John Miller and Clayton Kong.
HTMC Board Meetings are held every month on the third Wednesday at 7:00 pm, either in person or via zoom. All HTMC Members are welcome to attend. Please reach out to the president John Braum president@htmc1910.org if you are interested in attending.
Mahalo to those members who served on the 2022-23 Board of Directors: John Braum, Clayton Kong, Winona Farias, Kathy Fujiwara, Phyllis Lam, Vanessa Cole and Andrea Fleig.