Apply to be a Hike Coordinator with HTMC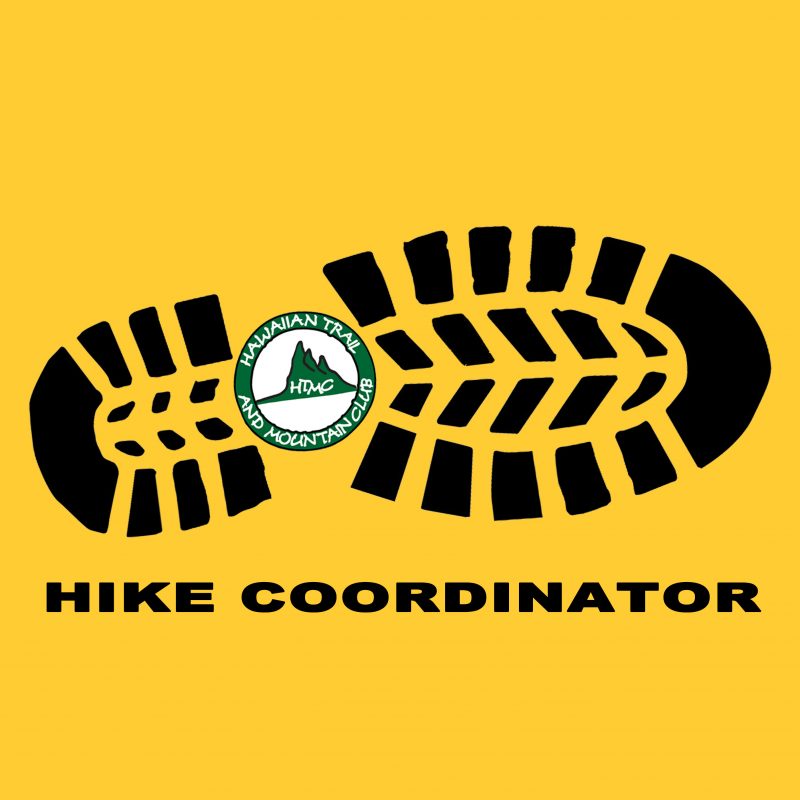 HTMC is currently looking for volunteers to help lead hikes, known as Hike Coordinator.  HTMC Hike Coordinator are essential to the club's ability to offer hikes to members and non-members alike. If you are an HTMC member who may be interested in leading hikes, we encourage you to fill out an application form. Please read the following responsibilities and requirements listed below to learn more about this role. If you're not sure that you are ready to lead hikes, we are also looking for Assistants.
Responsibilities of Hike Coordinator include the following: 
Commit to leading a minimum of one hike per quarter

Prior to the hike: ribbon the trail (if possible during the scheduled trail clearing)

On the day of the hike: Come early to the hike so all hikers can sign the waiver form

Provide a summary of the hike and trail conditions to the hikers prior to the hike

Make sure all of the hikers get out safely

After your hike submit a hike report along with the waiver forms and any donations collected (from non-members on open hikes) to the hike committee
Requirements to be a Hike Coordinator
Good physical fitness

Leadership skills and friendly demeanor towards fellow hikers

Experience hiking Oahu's trails in many different weather conditions

A good sense of direction in the woods

Ability to assess the trail to determine if/when a hike should be cancelled due to hazardous conditions, such as rain, flooding, etc . . . 
To fill out an application CLICK HERE or visit the HTMC website to find the application link at the bottom of the homepage – under "volunteer" found under the heading "Get Involved."
Once we receive your application the Hike Committee will notify you of your application status. Applications will be reviewed quarterly. For those accepted, there will be a written and an in-person Hike Coordinator training session. 
Please keep in mind that if it is determined that you are not a good fit, the Hike Committee has the ability to terminate your status as a Hike Coordinator at any time. If you have questions, please contact the hike committee at hike@htmc1910.org  Mahalo!