2017 HTMC Holiday Luau a huge success!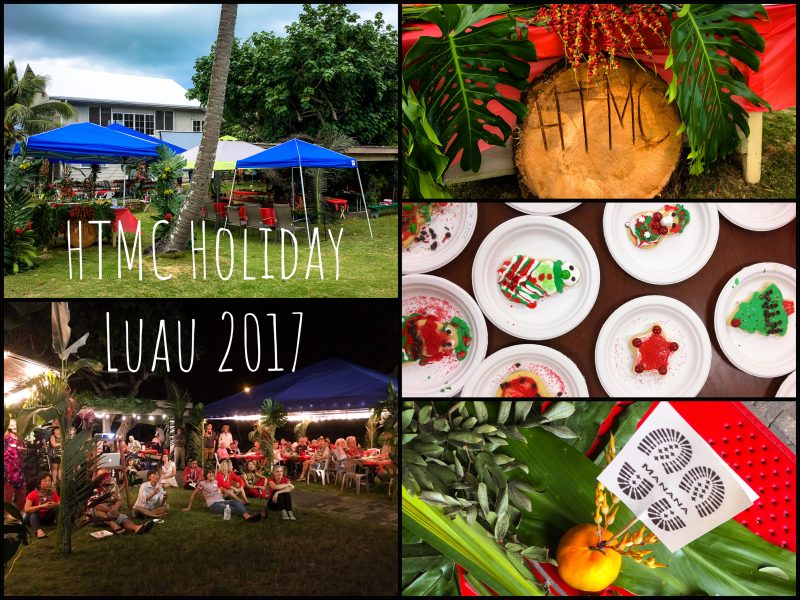 Our annual HTMC holiday luau was on Saturday December 9, 2017 at the Waimanalo Clubhouse. Over 100 people attended, setting a record for this event.  This was a volunteer run event, with set up on Friday, Saturday and tear down on Sunday. Special thanks to the following people who were on the committee:
Hawkins Biggins – chair, Carole Moon – co chair, Udom Ervine Stamegna – emcee, Bob Tyson – DJ, Myrtle Wong – food chair, Stephen Haus – greenery decorations chair, Larry Lee, John Braum, Larry Lee, Mike Algiers, David Johnson, Judy Marshall,  Marybeth Fentress, Michele Harman, Boston Mike, Jane Carlile, Pat Rooney, Keala Dominski, Daryl Umemoto, Indigo Biggins, David Chin, Yucong, Karen Liliker, Quintin Bray, Justin Ohara and Andree Paradis
Mahalo to our beautiful hula performers: Cassie Okumura (Larry Lee's Daughter) & Tracy Murakami , Elaine Uhai'holo Lemons & Lucy 'Alana Gospodnetich, Nicole Yoshimoto (Ralph Valentino's daughter), Rovyn Nakahara, Kamaile Fukino, Lehia Comeau  and Kandace Andrade
Mahalo to our HTMC Club Song performers: Rich Bailey & Elaine Lemons
Mahalo to the HTMC Trail Clearers for their hilarious performance of "twelve days trail clearing Mike Algiers gave to me" song!
Mahalo to this years local retail stores who contributed generously for our Stuart Ball Oahu Hiking Trivia Quiz prizes – this holiday shop local:
McCully Bicycle & Sporting Goods