Every Kolea Counts by Susan Scott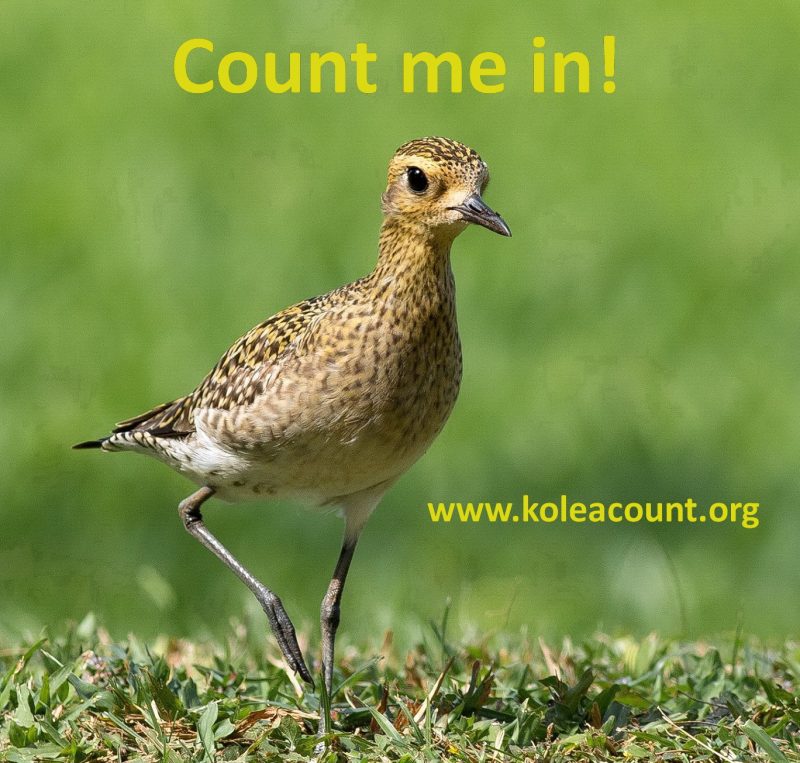 In January, 2020, Susan Scott launched the first statewide, all-volunteer count of Hawaii's Pacific Golden-Plovers. In a slide show, she will share what they learned from this trial, sponsored by the Hawaii Audubon Society, and explain plans for future Kolea counts.
For more information visit the Kolea Count Website: www.koleacount.org
If you are interested in purchasing a t-shirt, please visit the Audubon Hawaii Shop
Your purchase helps fund the Kolea study!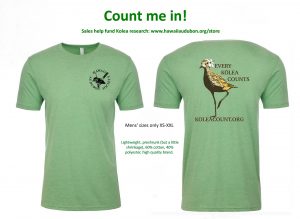 If you would like to join the zoom meeting you must RSVP via the link below. Please RVSP prior to the event and a link will be emailed to you before the event. Click the link to join the zoom meeting on Saturday at 7pm HST. You do not need to have a zoom account to join the meeting, you will just need to click the link and can join via any device: (smartphone, iPad or computer). If you need any help with the process feel free to reach out.
To RSVP for the event click HERE