Annual HTMC Holiday Luau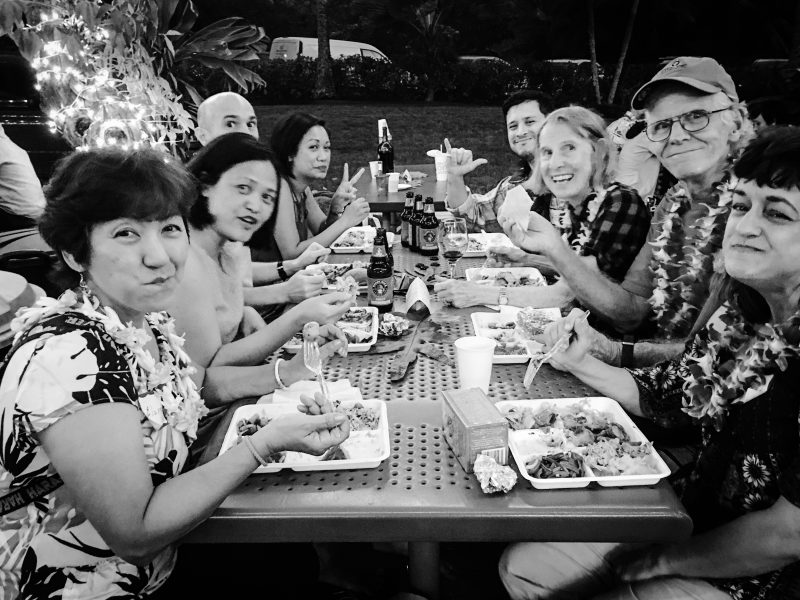 Please RSVP by Monday Nov 27th to attend the HTMC Holiday Luau on December 9, 2017 from 4:00 – 8:00pm
Spend a memorable evening celebrating the holidays with your fellow hikers!
This years exciting program includes:
Emcee Udom Ervine Stamegna
Stuart Ball's O`ahu hiking trivia quiz with prizes from local retail stores
Hula dancing by HTMC Members & Guests
Elaine Lemons and Rich Bailey performing the HTMC Club Song
Dale Yoshizu's slideshow presentation of 2017 HTMC hikes
HTMC sound man Bob Tyson will play Christmas Carols and festive music
A delicious potluck dinner
Christmas Cookie decorating contest
To attend this event RSVP is REQUIRED because of the extensive preparations.  CLICK HERE TO RSVP
Guests & non-members are welcome with a $3 clubhouse donation fee.
Get involved: cook/decorate/entertain and continue the festive HTMC holiday luau tradition! To volunteer contact entertainment@htmc1910.org