Mar 27
Wai'anae Ramble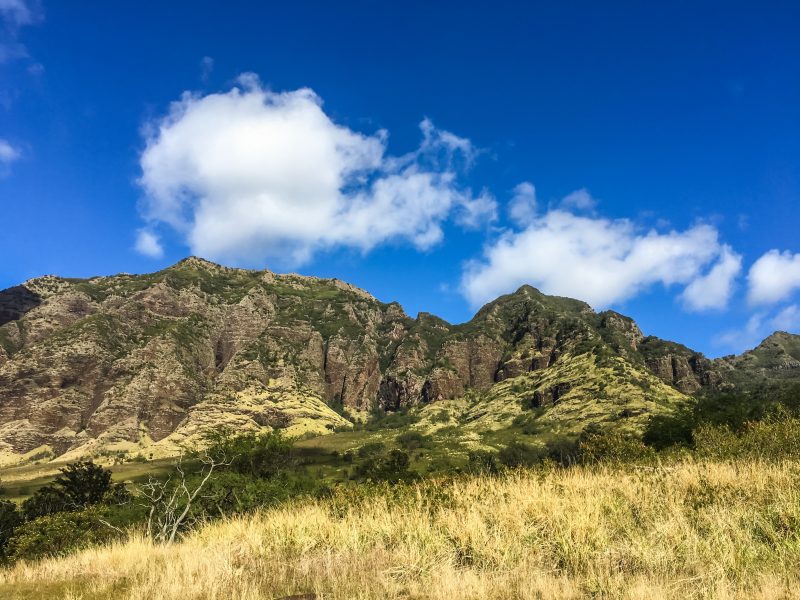 Ramble across most of Waianae Valley, from the Lualualei overlook to Ala Kepau ridge where the road and trail end. You'll see coffee, ironwood, lemon eucalyptus, allspice, sisal and other strange sights, such as streams with running water, terraces built by the ancient Hawaiians, and the house site of the Waianae Plantation manager. Follow the yellow markers, or you may get lost at the many intersections.
We will be meeting 2.4 miles into Waianae Valley Road at the address listed. However, the actual trailhead is roughly 1.5 miles beyond this point. We will be carpooling from the meeting spot to the trailhead so anyone willing to ferry passengers and park farther into the valley would be appreciated. Reason is we would like to limit the number of cars parked in the area where we actually begin hiking. As many members already know,  this area can be known for car break-ins. For that reason, we will have someone sit and watch our cars the entire time the group is hiking. Hopefully, this will lessen the chances of any car damage/theft and offer people more confidence to carpool in.
A $5 donation is requested for each non-member, age 18 or over.