Eco-TOUR of HAWAII with Jeff Gere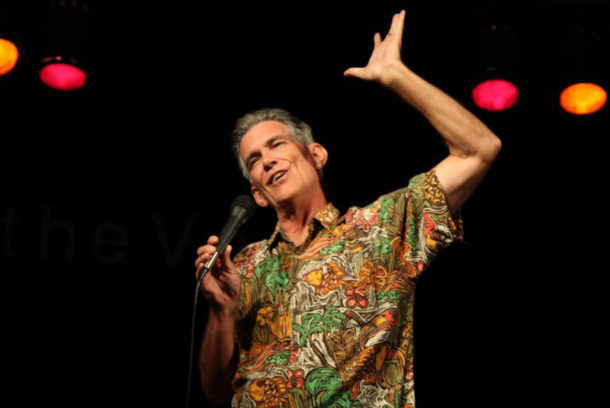 Local storyteller Jeff Gere created this hour video for the National Storytelling Network's 'Earth Up!' virtual conference 2022. Jeff will introduce each of the 3 segments (20 minutes each) and answer questions.
5:30 pm – Join us for a potluck
7:00 pm – Presentation
Please CLICK HERE to RSVP to attend to this event. The HTMC clubhouse is located in a residential area, a block from Waimanalo beach at 41-023 Puuone Street, Waimanalo, Hawaii 96795.
HTMC events are open to non-members and guests, please CLICK HERE to pay the $5 clubhouse usage fee.
The segments are:
1) Introducing HAWAII using maps & major sites on 4 main islands
ECO- DISASTERS that everybody knows: 5 short, ugly eco-histories
Mosquito & Native Birds, Hawaiians, Mongoose & Rat, Cattle, & Coqui Frogs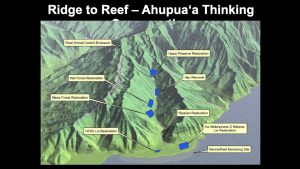 2) TWO ECO- HEROES (on Oahu briefly)15 minutes (with above segments)
DAWN WASSON (sued Polynesian Culture Center, G'pa: "the earth is my God")
ALAN HONG (City's tenacious protector of Hanauma Bay)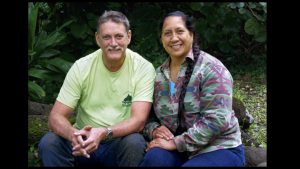 3) TWO ECO- HERO TALES (on Kauai, longer: 20 minutes each)
GARY HOOSER vs. GMO Pesticides (politics of challenging Big-Agro)
HA'ENA Reclaims Itself (community at end of road redefines tourism for itself)
JEFF GERE blends talents as painter, puppeteer, and mime into performances which have electrified audiences in Hawaii for 30 years. Jeff's physical energy, morphing elastic face and voice characterizations make his shows events. Jeff becomes his stories!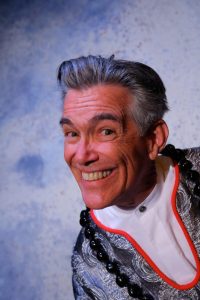 Born on Halloween, Jeff performs constantly. He produced/hosted/ told in the Talk Story Festival, Hawaii's biggest storytelling celebration (26 years), Story TV (23 years monthly), Talk Story Radio (2 years weekly, Hawaii Public Radio), story camps & conferences. He's performed at the National Storytelling Festival (2010, Residency 2013) and Spain, Hong Kong, Turkey, Vancouver & the Yukon before retiring from Oahu Parks Department to end 2014. In 2015, Jeff began international tours (Thailand, China, India, Japan, Australia, Taiwan, Java, Romania & Kenya.) During covid, he's been active in local, national & international virtual events as performer & producer.  See tons of him on YouTube. For more information visit Jeff Gere's website: www.jeffgere.com